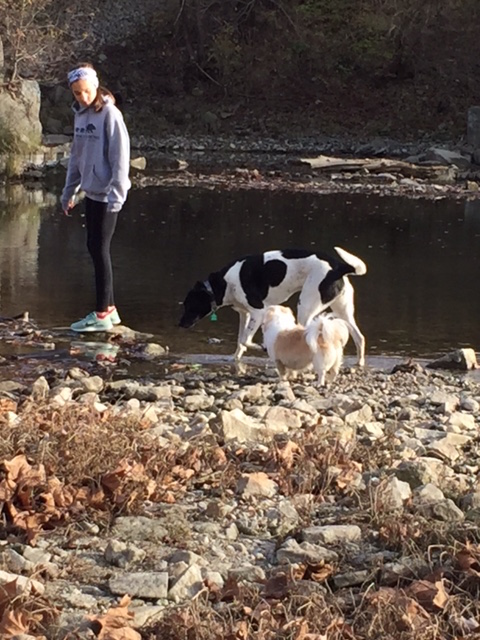 Spring has sprung and summer is just a couple of short months away!!  If you are looking to enhance your health with some local flavor – there's plenty to do right here in Indy! Some afternoon day trips and a little in-home entertainment are sure to keep your energy high and burn a few calories as well.
Stomp around at Eagle Creek
The nature trails at Eagle Creek Park are a great place to get a change of scenery while doing something healthy. Park admission is just a few bucks, and it's easy to spend the whole afternoon there if you pack a picnic lunch. The trails have multiple difficulty levels, so you can even choose whether you want to walk and burn a few calories or go for a full workout and sweat it up.
Bike Ride on the Monon
This path is a great go-to spot for some leisure and intense riding. If you live close to the Monon Trail or Monon Greenway in Carmel, just ride your bike straight there. Otherwise, you can drive or get dropped off at one of the access points—there are lots of easy checkpoints along the way to meet up with friends.
Visit the Humane Society
Animals are know to lower stress levels and it doing something to help  others is known to increase your immunity to energy.   The humane society is a great place to visit year-round. Whether you're a dog-lover or a cat-lover, these guys will be super excited to see some new faces. Give the animals at your local shelter some extra attention by visiting the Noblesville location, or the Humane Society of Indianapolis off 79th and Michigan Road.
Say Hi to the Ducks
If you can't travel to the animal shelter, you can visit some local wildlife. Get some fresh air by walking or riding your bike to where the ducks are! Bring some old bread if you have any to a nearby pond. Tossing little pieces into the water should get the ducks quacking and happy for some awesome photo ops.
Try a New Smoothie Recipe
Does this time of year have you craving something tropical? You can give any day—and any location—an island feel with a homemade smoothie! Put frozen fruit (or some fresh fruit with extra ice) in your blender. Google healthy smoothie tips for some delicious advice. The possibilities of smoothie crafting are endless!
Change Your Bedroom – Or help your parents with spring cleaning
Moving furniture and deep cleaning burns calories and gives you a great feeling of satisfaction when the job is complete.  Switch up your room's décor by swapping out old posters with new pictures and moving your furniture around. See what it looks like to have your bed to the opposite wall, or angle it in the corner. Change the look of your day-to-day space will give it a whole new feel.
You can find other staycation tips with local event listings. Check out Townplanner.com for activities you can check out every week, or you can try knocking off some of the activities on this top 50 list for Indy. Get out around town and have fun!