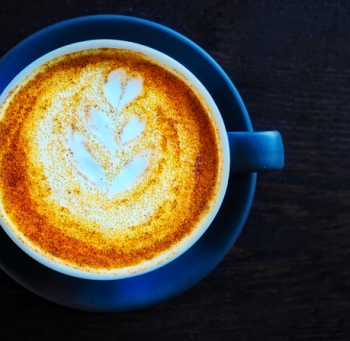 It may be a bit chilly out but you can warm up with a delicious cup of golden milk. Did you know that it also has many healing properties as well!
1.5 c light coconut milk
1.5 c plain almond milk
1.5 tsp ground turmeric
1/4  tsp ground ginger
1 whole cinnamon stick
1 tbsp coconut oil
1 pinch of ground pepper
Touch of maple syrup
In small pan, warm all ingredients on medium heat except the maple syrup. Whisk to combine and heat until hot to the touch but not boiling (about 4 minutes). Turn off heat, add syrup to taste. Serve immediately, dividing between 2 glasses. Best fresh.