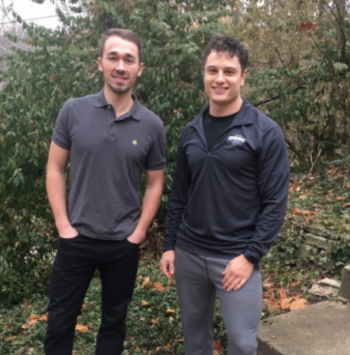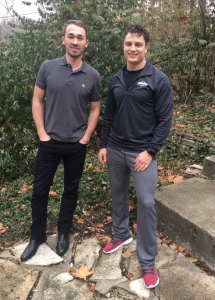 November 10, 2019. Indianapolis, IN. Energy Krazed, is excited to announce Jeremy McGrew as President and Casey Szink as Executive Director. Energy Krazed is a 501c3 non-profit that provides fun, relevant, educational, and interactive programs to empower families by taking charge of their minds, bodies, and ultimately their futures.
Casey Szink is a Certified Personal Trainer (NASM) and owner of Galvanized Fitness, LLC. He has 2 years of experience training individuals of all backgrounds and helps to set goals for his clients to be the healthiest possible version of themselves. Casey is passionate about making our world a healthier place and believes this begins with educating children on healthier choices with food and exercise. Casey does not believe in food restriction or that any diet or exercise modality is better than any other, but that moderation and simple movement is the key to a long and healthy life.
Jeremy McGrew is the Founder and CEO of Blueprint Fitness LLC, an Indianapolis Fitness Magazine, and in other markets in the Midwest. The mission of Blueprint is to improve Indianapolis from its last place health and fitness ranking to the healthiest city in America. Jeremy plans to bring a focus on improving technology and implementing new growth strategies to build on the foundation of what Energy Krazed has achieved so far.
Peggy Johnson, founder of Energy Krazed, stated: "I am thrilled to have Jeremy and Casey as a part of the Energy Krazed family. Their love for helping others and passion for health and wellness is going to take EK to the next level in the community."
About Energy Krazed
Energy Krazed is a not-for-profit 501c3 organization that has developed fun, relevant, educational, and interactive programs that empower students to take charge of their minds, bodies, and ultimately their futures. The programs increase the quality of life of young Hoosiers by teaching the importance of nutrition, physical and mental health, and mindfulness through a collaboration of students, parents, healthcare professionals, educators, and the community. The organization continues to recruit students into the organization's energy council to help spread the word, to participate in health and wellness education sessions, and to train to be mentors for younger and older people in the community around health and wellness. Learn more at www.energykrazed.org
CONTACT:
Casey Szink, Executive Director
317-413-1875
casey@energykrazed.org