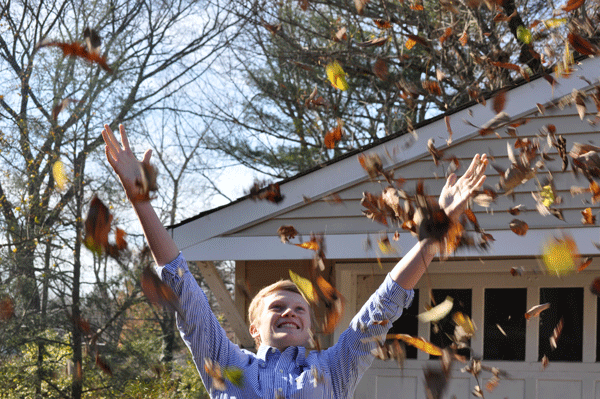 Who doesn't love a slice of pie? Truth be told, it's ok to eat what you want in moderation. We're not going to tell you to AVOID holiday trimmings this season, it only makes us want something more. Instead, go ahead and have a slice of pie or serving of sweet potato casserole then get your family out and do something fun! We've come up with some fun ideas that you can do at home, send us your photos and show the world what YOU did this Thanksgiving. You just may create a fun new tradition and share a laugh or two. Who knew that burning off energy could be so much fun!
Competitive? Gather your family around the yard for a fun game of tag football.
Pet Owner? Grab your furry pet and head out for a walk or jog.
Make your own obstacle course! Look around the garage or your house and make your own obstacle course and let the fun begin! Here are some things you might find – hula hoop, jump rope, old pillow case ("potato" sack hop)
Keep it simple!  Rake leaves or get your walking shoes on and catch some fresh air 
All of us at Energy Krazed wish YOU a Happy Thanksgiving!